BUYING LAND 101 - THE PROCESS
BEYOND THE DIRT | 12.13.2019
Many individuals never pursue land ownership simply because they are intimidated by the process.  In fairness, there is a lot to learn before running off and buying the first piece of property that fits the budget.  In this article, we'll present an overview of the steps one should take when buying their first piece of property.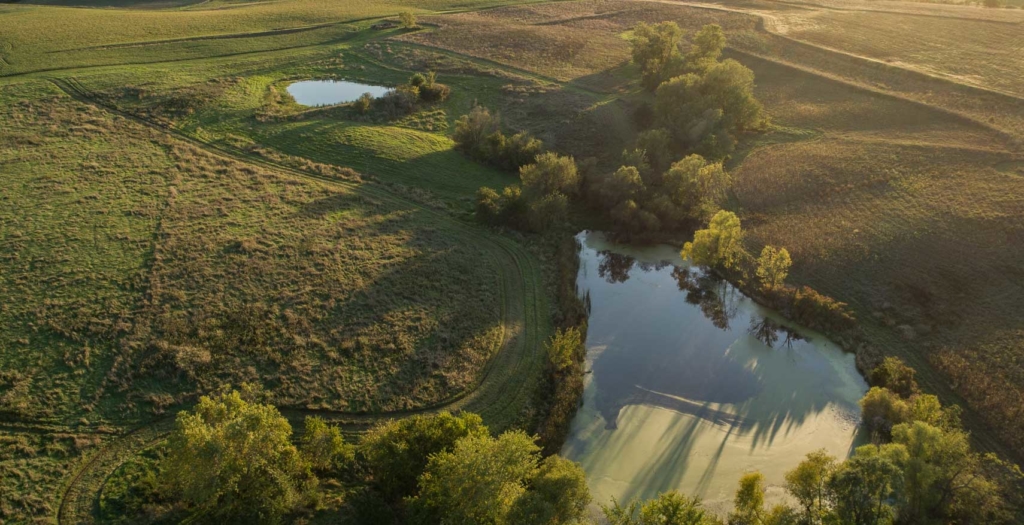 Define the "Must Have" Features
While it may sound obvious, writing out the ideal property features is a critical first step.  Make this list as specific as possible.  Include things like location, minimum size, income acres, fencing requirements, water sources, building site, views, road access, etc.
This process will easily save weeks of time if done up front, especially if there are multiple individuals involved in the decision making.  Each person should write down their top 5 – 10 requirements and then compare notes.  Once the top elements of the property have been identified, it's time to begin looking at the budget.
Calculate your Budget
Most people jump head first into searching out their dream property without spending any time speaking with their lender. A purchase of this size is a significant investment for most individuals, and its one that certainly warrants logical planning and practical decision making.
Before getting too worked up about finding the perfect property, decide where you are today in regard to budget and begin working backwards to figure out what you can afford.  For example, assuming the property purchase will be financed, you'll need anywhere from 30 – 40% down.  So, if you have $30,000 cash, you can afford to buy a property that is somewhere around $100,000.  If you also have another $30,000 of equity in your home, that's $60,000 of cash + equity that might be used to finance a purchase of $200,000.  IRA's and 401ks are also sources of funds, and depending if you're planning to sell your current home there are potential other options too.  Find a good lender that is well versed in land financing and remember that not all banks are set up to finance these types of purchases.  Having your financing in order up front avoids wasting time looking at properties outside of your budget.
Locating Properties
With a specific list of required features and a budget established, emotion becomes less of a driver in the decision-making process.  This is important to avoid the dreaded buyer's remorse. Several resources are available to help locate a property.  Most convenient is to search the large online property aggregator websites.  Zillow and Realtor.com wont' be much use for land searches; those are primarily used for residential properties.  Most serious land brokerages will list their properties on the Land.com network of websites which include LandWatch.com and LandAndFarm.com.  If struggling to locate a property there, reach out to reputable land based real estate agents in your area.  Be sure the agent has experience in land transactions, as residential sales and land sales are essentially two different fields of work.  Some agents will be aware of properties before they hit the market, so stay in touch to see if anything new pops up.  Other resources to consider are newspapers and even a network of friends and family.  In any method used, we strongly encourage having a professional land specialist in your corner.
Evaluating Properties
Once a list of suitable properties has been compiled, remember to compare against the budget and the top 5-10 criteria list.  Once narrowed down to only the most desirable, schedule the tours.  Depending on the kind of property you're looking at, there will be a laundry list of red flags you'll want to keep an eye out for when walking the property.  Just a few are access, boundary line discrepancies, trespassing, encroachments, hazardous waste disposal sites, environmental impacts, building potential, soil quality, timber value / harvests, water sources or related issues, drainage, fencing quality, poaching, terrace and tiling work, and more.  Depending on the characteristic, the property value and overall enjoyment could be severely impacted by any one of these items.  Again, this is where an experienced agent, like a Land Specialist with KILOTERRA, is incredibly valuable.
Another quick tip when looking at properties is to always have a #1.  After each new property, decide if the new one is better than the current front runner?  If the agent does a great job, its entirely possible the first property could be the one.  Though, when looking at multiple farms it can get confusing as to which one was which when trying to compare later.  Always take pictures of things that stick out and compare each new property against the #1.  Once satisfied the #1 checks all the boxes, its time to make an offer.
Making the Purchase
For brevity, we're bundling the offer process, due diligence, and closing all into this step.  We can't cover every aspect in this article, so the key take-away at this point is to hire an experienced attorney familiar with land transactions.  Just because everything about a property looks good on the surface doesn't mean that it is. If all goes well, the closing will occur 30-60 days after executing the offer.
It's worth noting that buying land for the first time will be a roller coaster of emotions.  Be prepared for the ups and downs, and view it as a process, not an event.  Hire great resources and rely heavily on their experience.  Doing so will ensure the new property is enjoyed for years to come.
PROPERTY VALUES
Selling your Land?  Our team spends countless hours each year studying land value data.  Let us help ensure you get a fair deal.
REQUEST VALUATION
LAND FOR SALE
From flat black crop ground to timbered hunting tracts, our listings offer a diverse selection of properties to choose from.
VIEW PROPERTIES
BUYING LAND
Planning to make a land purchase?  Before you do, let's connect.  Our team will provide expert guidance throughout the process.
WORK WITH US